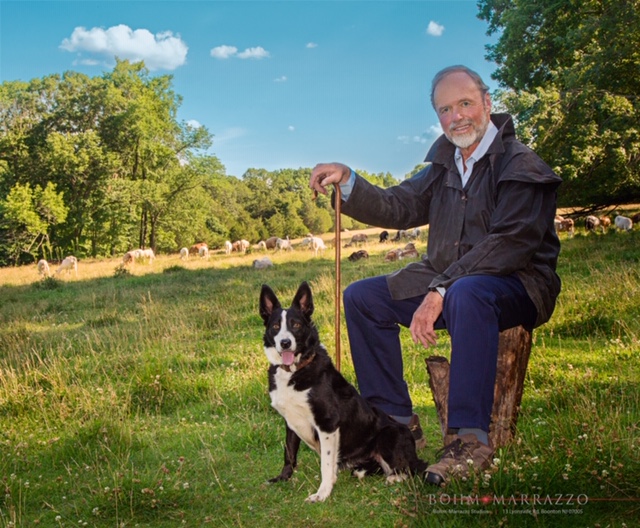 Border Collie Herding
Friday Evening, May 24, 2019
Gene Sheninger began training and trialing Border Collies in 1986 with a seven year old male Border Collie name Nap. Today, Gene's dogs are all at various stages in training and they are used daily to help him manage his flock of about 100 sheep. Gene and his dogs regularly compete in sheepdog trials throughout the east coast and Canada, and overseas. Two of his better known demonstrations were in the spring of 1992 when he assisted with the closing act for David Letterman's 10th Anniversary Special where his dogs ushered six sheep into a New York City taxi, and in 2003 to escort sheep down Broadway into the Ed Sullivan Theater. Join us to watch Gene and his dogs Nick, Ket and Sweet as they demonstrate their herding skills with sheep and ducks in the Dixon Oval.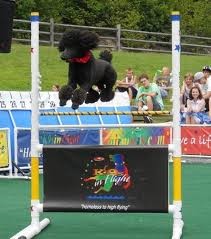 Airmutts, K9's in Flight
Friday Night, May 31, 2019 and Saturday Night, June 1, 2019
One of the country's premier sports entertainment groups will make an appearance on the final two nights of the Devon Horse Show and Country Fair. K9's in Flight will entertain in the Dixon Oval, between classes, on Friday night, May 31 and Saturday night, June 1. K9's in Flight, "homeless to high flying", have appeared on ESPN, the Disney Channel and Animal Planet, along with half time shows at NBA and NFL games. All dogs in the show have been rescued or adopted from streets and shelters around the country. Check out their website: www.airmutts.com.