In the Heart of the Main Line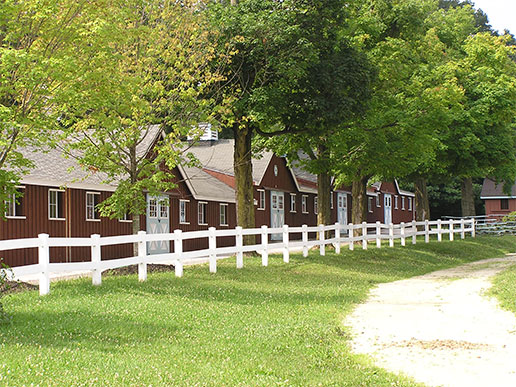 Location
The Devon Horse Show & Country Fair facility is located on Lancaster Ave (Rt. 30) in Chester County in the heart of Philadelphia's Main Line. It is just a short drive from Valley Forge, King of Prussia and Center City Philadelphia and within minutes of the Pennsylvania Turnpike, Route 202, and Route 476. The Devon Train Station is across the street and an easy walk from the grounds.
Area Demographics Within 30 Minutes of Devon
288,626
Number Of Households
96,389
$100k Plus Households
Overview
The approximately 21-acre facility includes two lighted outdoor arenas and five covered grandstands with individual and box seating for more than 3,000 spectators. The site also provides warm-up areas and permanent barns with stabling for approximately 900 horses. Sixty booths, four food booths and a covered pavilion line the paths of the tree-shaded fairgrounds. The facility also provides a ticket office, an announcer's booth, judges' stands, a press room, and VIP areas overlooking the main arena. Men's and Women's Restrooms with showers are on site. There are four parking lots available for attendee parking.
Specifications
Outdoor Arenas

Photography by Doug Shiflet
Dixon Oval: 325′ x 150′
Wheeler Ring: 300′ x 130′
The Dixon Oval, Wheeler Ring, and the Schooling Area all have state of the all-weather footing installed by Equestrian Services International.
Spectator Seating / Grandstands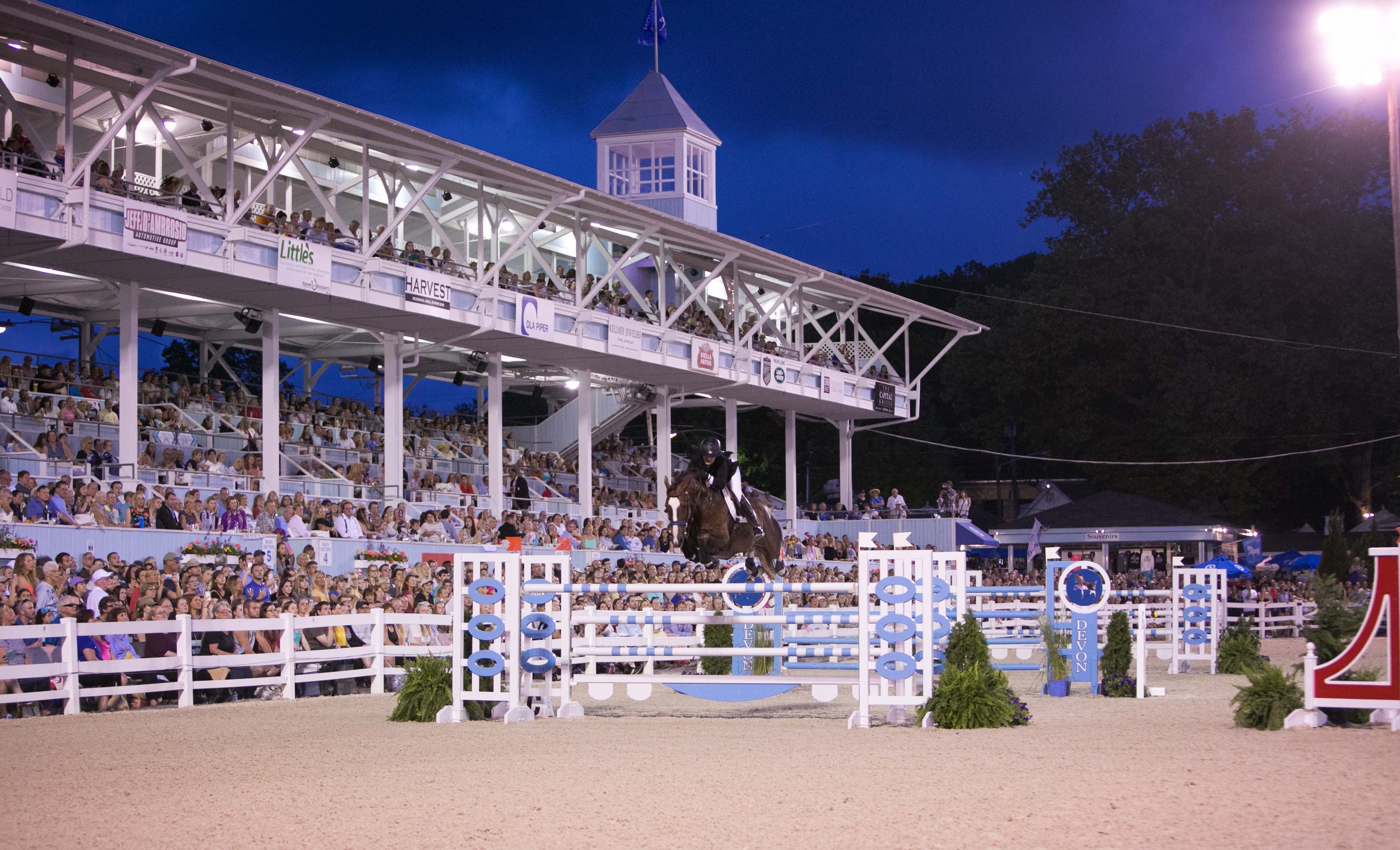 Brenda Carpenter Photography
Five covered grandstands overlooking the Dixon Oval
Separate bench and bleacher seats around the Wheeler Ring
Individual and box seating for more than 3,000 spectators
Barns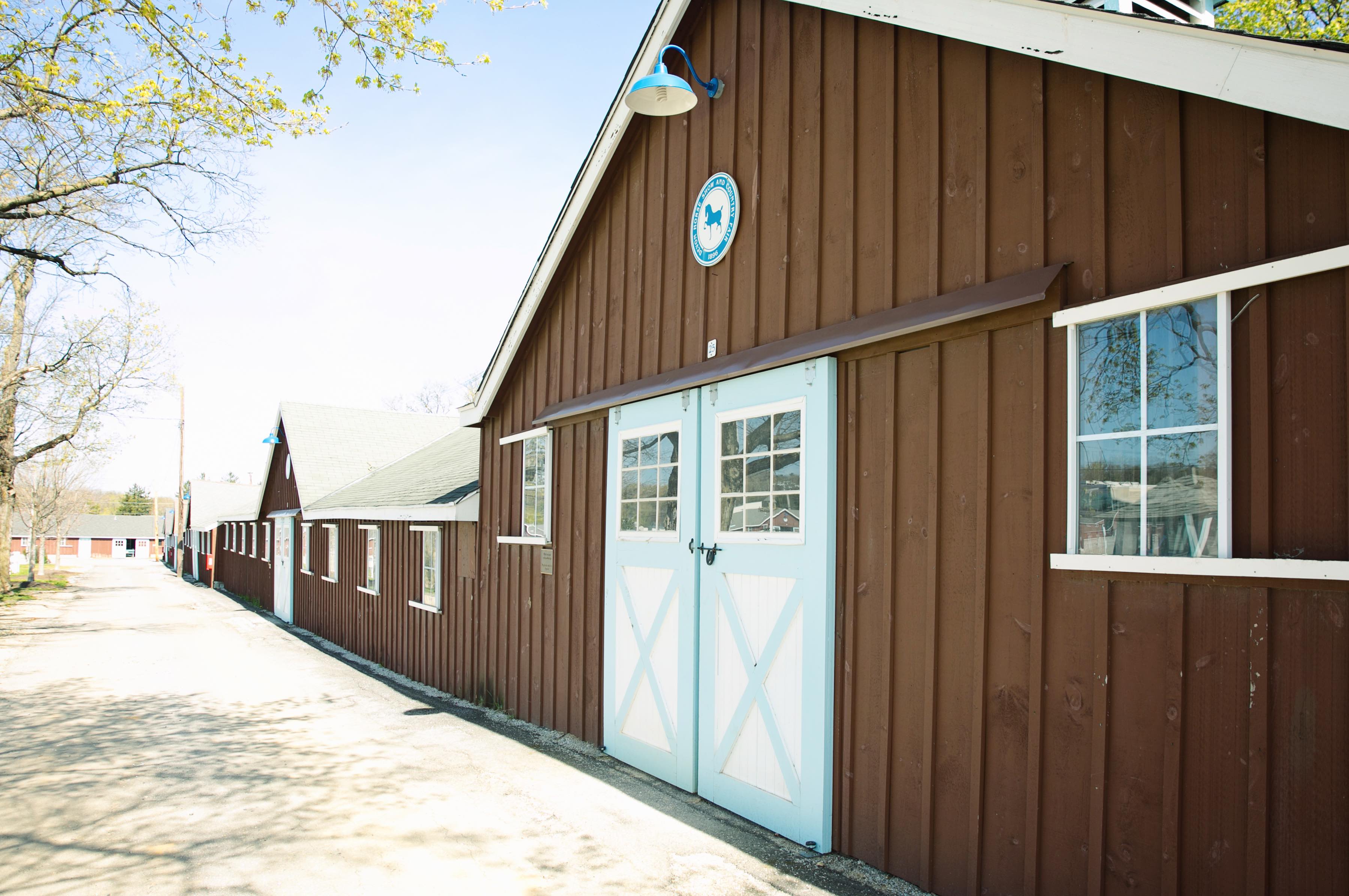 Brenda Carpenter Photography
Approximately 900 permanent stalls
Many barns renovated within the last 5 years
Restroom facilities with showers
Vendor Area
Shade-tree area with asphalt and stone paths
Forty permanent, indoor booths/shops
Kitchen amenities and dining areas
Covered 40.5′ x 25.5′ Pavilion
For additional information on our Facility Rentals, please call 610-964-0550.