2023 Devon Horse Show & Country Fair Tickets
See the 2023 Devon Horse Show & Country Fair Ticket Information and Ticket Sales Release Schedule below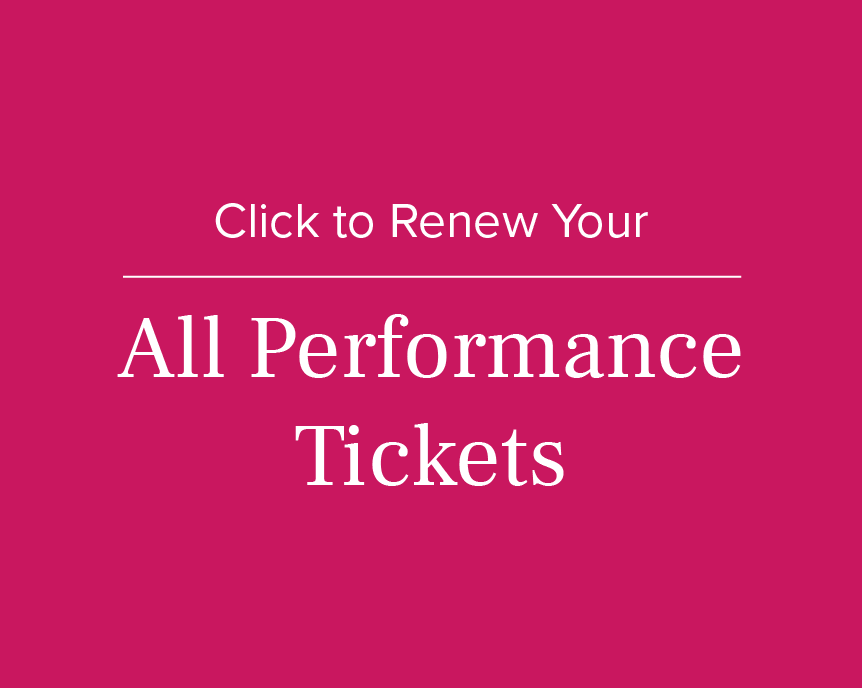 Overview: The Devon Horse Show Tickets on sale dates are listed below:
Online and Phone sales for the following tickets packages only begins Friday, March 24th
Devon Horse Show Main Lot Parking
All Performance Ticket Packages
5 Night FEI Grand Prix Packages
3 Night FEI Grand Prix Packages
Devon Club Tables for Eventing
Devon Club Tables for the Grand Prix Night
Daytime Committee Stand Tables Series Package
Devon Fall Classic Early Bird Box Seats
Entire Show Parking
Internet and Phone sales for all tickets begins Monday, April 3rd
On Sale All tickets, all single tickets, all ticket packages, weekly parking passes, Arena Eventing Tables, Grand Prix Devon Club tables, Committee Sand Tables
All internet purchased tickets purchasers must provide the following information before tickets will be mailed:

Complete Name
Street Address, City, State and Zip
Valid E-Mail Address
Home Phone
Cell Phone
Delivery instructions – Mail or "Will Call"
In person sales for all tickets and packages start Monday, April 3rd

This date is subject to change – so please check for updates on this page before coming to the new ticket office.
You can call the ticket office at (610) 688-2554 Monday through Friday, 10:00 a.m.– 3:00 p.m. (No holidays) If you do not get us directly, "please leave a detailed message" and we will return your call in the order received.
Details and Prices: Ticket Packages, Reserved Seating, General Admission, and Parking Details
Online / Choose Your Package / Choose Your Own Seat
When you buy an All Performance Package, your seats for the following year are reserved and you have the opportunity to renew the same seats before any tickets go on sale.
All Performance ticket renewals are due by March 9th.  New purchases of All Performance tickets start on Mach 24th.  This package is our best value. The package provides discounted reserved seats and daily entrance to the show & fair.  Like season tickets, All Performance packages provide discounted reserved seats and daily entrance to the show & fair and first choice of the most sought-after Reserved Seating in one of our four covered grandstands. Each package includes a ticket for the Grand Prix. Value $680.00
Price: $325.00/package.
The FEI – 5 Night World Ranking Competition Grand Prix Package: Choose your own Reserved Grandstand seating for these five FEI evening events:
| | |
| --- | --- |
| Tuesday, May 30, 2023 | FEI $38,700 Devon Welcome Stake |
| Wednesday, May 31, 2023 | FEI $38,700 Main Line Challange Speed Stake |
| Thursday, June 1, 2023 | FEI $226,000 Sapphire Grand Prix |
| Friday, June 3, 2023 | FEI $37,000 Devon Speed Derby |
| Saturday, June 3, 2023 | FEI $74,000 Idle Dice Open Jumper Stake |
| Price: $285/package | |
The FEI – 3 Night World Ranking Competition Grand Prix Package: Choose your own Reserved Grandstand seating for three of five FEI evening events:
| | |
| --- | --- |
| Tuesday, May 31, 2023 | FEI $50,000 Devon Welcome Stake |
| Wednesday, June 1, 2023 | FEI $37,000 Devon International Speed Stake |
| Thursday, June 2, 2023 | FEI $250,000 Sapphire Grand Prix |
| Price: $165/package | |
Parking Pass
Purchasing a parking pass will provide a guaranteed space in the main lot on Dorset Road for all 11 days of the show. Limited parking passes are available for spectators at the Main Lot on Dorset Road across from the Main Entrance.
Price: $325/pass.
Reserved Seating
These tickets provide entrance to the show & fair grounds, as well as an individual assigned seat in one of four covered grandstands. Prices vary from $20.00 to $80.00 according to the performance and day. You may enter the show grounds anytime that day, but you may only sit in your seat during the stated session.
Please call (610) 688-2554 for wheelchair and companion seating options in the East 2 Grandstand.
Seating preferences are highly subjective; what may be the favorite for one person may not be best for another.
The Main Grandstand – on the west side of the Dixon Oval – has the traditional wooden design. It offers two rows of bench seating (with backs) above the boxes.
The East 1 Grandstand is located on the northeast side of the ring close to the Committee Stand. It provides 10 rows of individual molded plastic seats with backs.
The East 2 & 3 Grandstands are centered on the east side of the Dixon Oval. These grandstands provide 13-14 rows of metal bleachers with no seat backs.
The East 2 Grandstand has ramp access and offers one row of 32 seats with backs. Please call the office at (610) 688-2554 to reserve Wheelchair and companion seating.
Grandstand Seating Chart
Entire Show General Admission Pass
This discounted hang tag provides General Admission entry to the fairgrounds for everyday of the show. Value $160.00
Price $85.00
Mail or Will Call
When you create or sign on to an existing account, you can choose "Will Call" or Mail the tickets you purchase in the transaction. If you do not select Will Call the tickets will default be Mail to the address you provide in your account and a mailing fee added.
Walk in Sales
This year 2023:
Please check the web site prior to March 24 for any update regarding Walk in Sales. 
Telephone Sales
Call (610) 688-2554.   The Ticket Office hours are Monday through Friday from 10:00 a.m.– 3:00 p.m.
Devon Club Entertainment Packages
The Devon Club Parties
Want to experience the Devon Horse Show as a VIP? Consider the Devon Club – the beautiful new entertainment space with sweeping views of both the Dixon Oval and the Wheeler Ring. With room for up to 150 guests, the Devon Club is a perfect venue for any gathering. The Devon Club features a selection of caterers during the off-season and the outstanding caterer Wild Blue Creative Catering during Devon week.
Contact Evan Brazunas, Director of Events – (610) 964-0550 x234 or Evan@devonhorseshow.org today to book your event.
The Devon Club is also available throughout the year for corporate and social functions. Perfect for meetings, seminars, birthday parties, baby or bridal showers, reunions, and more – contact Evan Brazunas, Director of Events, for more information today! Call (610) 964-0550 x234 or email Evan@devonhorseshow.org.
View Devon Club Rentals
Online Ticket Sale Policy
SECURITY POLICY
Your payment and personal information is always safe. Our Secure Sockets Layer (Rapid SSL) software is the industry standard and among the best software available today for secure commerce transactions. It encrypts all of your personal information, including credit card number, name, and address, so that it cannot be read over the internet.
PRIVACY POLICY
We respect and are committed to protecting your privacy. We will not sell your personally identifiable information to any individual, company, institution or entity.
SHIPPING POLICY AND FEES
Tickets can be picked up at "Will Call" in the Main Ticket Office at 23 Dorset Road during the show or if purchased two weeks in advance, mailed directly to you. The tickets will be shipped within two days of purchase via USPS first class mail. There are no mailing fees when you request tickets to be placed in "Will Call" or when paying by cash. There is an Internet convenience fee of 3.5% for the entire purchase and a handling and postage fee of $3 for the entire purchase.
WILL CALL
Please print your confirmation email and bring it with you to the ticket office.
This year, we will continue to sell tickets in the office under the Main Grandstand on Dorset Rd., but the "Will Call" on Grand Prix Night Thursday, June 1st, will be in the street side window in our new ticket office near the corner of Dorset Rd. & Berkley Rd.
REFUND POLICY
ALL SALES ARE FINAL. No Refunds or Exchanges. This includes all events, tickets, all Package and boxes. All sales are final. If an event is postponed due to a regulatory or governing body mandate, the event will be rescheduled. Your purchase is still valid, and no further action is required. In this case, your purchase will be rolled over to the newly scheduled date and time.
HANDICAP ACCESSIBLE SEATING TICKET ACKNOWLEDGEMENT

Tickets for seats with the symbol above are reserved for our guests with disabilities, guests that require the use of a wheelchair or mobility device, and their companions. By choosing these seats, you are verifying that you intend to purchase tickets in this reserved area, and you acknowledge that any fraudulent use of such tickets will result in the revocation of such tickets.  Need assistance finding a handicap seat, please call the Ticket Office (610) 688-2554.
IMPORTANT:
"MY ATTENDANCE EXPRESSLY ACKNOWLEDGES MY ASSUMPTION OF ALL RISKS AND WAIVER OF ALL LIABILITY OF THE DEVON HORSE SHOW & COUNTRY FAIR, INC. AND DEVON HORSE SHOW & COUNTRY FAIR FOUNDATION FOR ANY INJURY OR DISEASE SUSTAINED WHILE ON THE SHOW GROUNDS. "
Dogs must be on leashes at all times and are not permitted in the Grandstands or in areas serving food. Owners of dogs found without leashes, or dogs being permitted to roam without a leash even under supervision, will be fined $100 and will be responsible for paying the Show Office the entry fees for any horse whose performance was disrupted!