Kindle Hill
Saturday 5/27 at approx. 12:00 Noon
Kindle Hill Foundation Natural Horsemanship
"Sharing the Magic of the Equine-Human Connection"
Join Kindle Hill Foundation's founder, Saly Glassman, acclaimed Natural Horseman Don Jessop, and local equine partner, Emma Holliday, for a unique exhibition in the Dixon Oval on May 27th, 2023 around 12:00 Noon. Whether you're a rider, or trainer or someone who just enjoys horses, this is a great opportunity to learn more about the remarkable equine-human connection. Saly, Don, and Emma will share their wisdom and experience, and of course, their special equine partners!
Kindle Hill Foundation is a 501(c)3 nonprofit that serves our community, particularly first responders, through equine-assisted learning and therapy to relieve stress, anxiety, depression, and PTSD.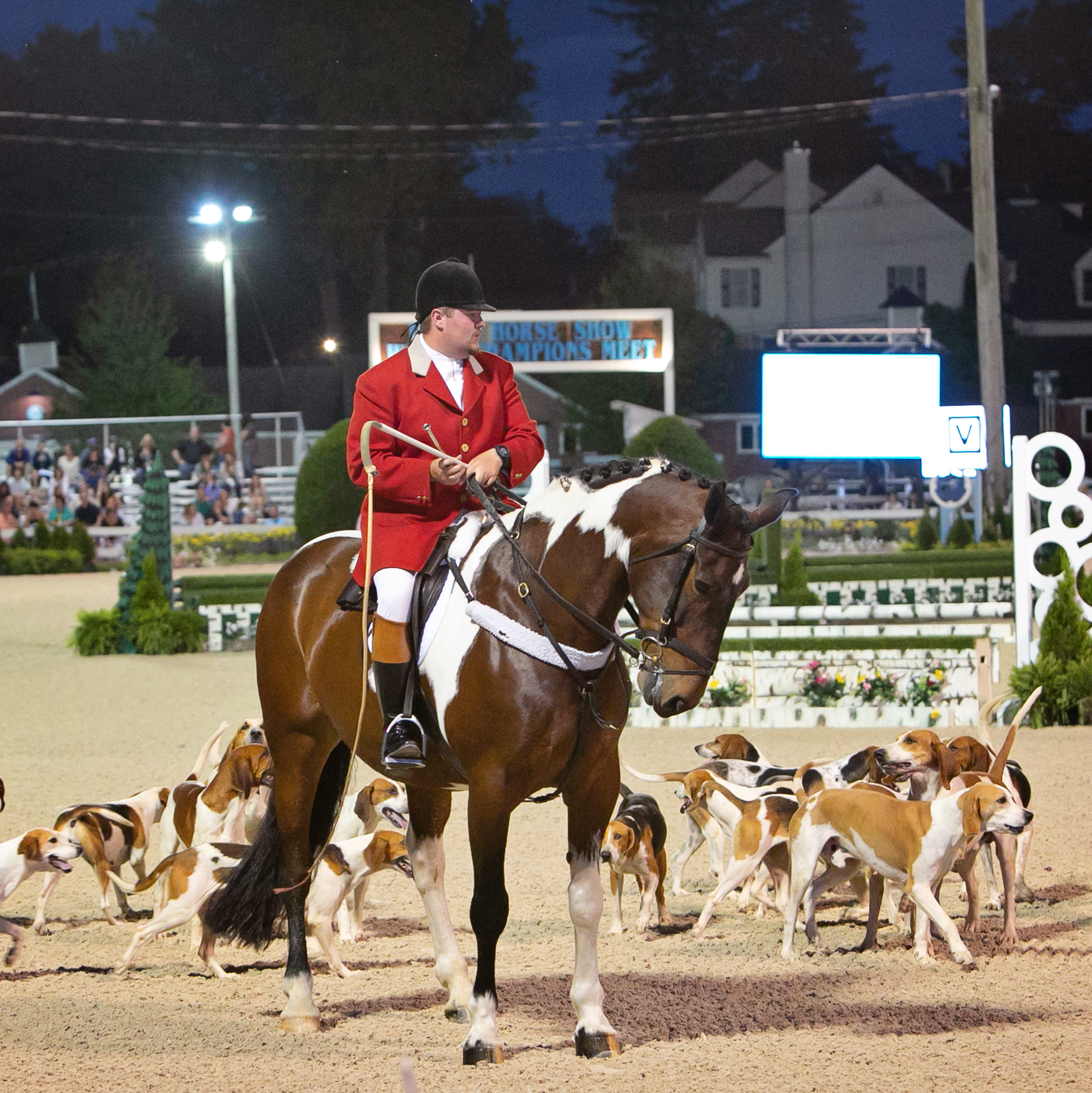 Radnor Hunt Fox Hounds
Saturday May 27, 2023
Foxhunting is the traditional sport of mounted riders chasing wild quarry with a pack of hounds. Founded in 1883, Radnor Hunt is the oldest continuously active foxhunt in the United States. During this exhibition, members of the hunt will demonstrate some of the skills they use out in the hunt field. Navigating a horse through a pack of hounds, dealing with trappy terrain, and riding as a group are all skills you'll see ably demonstrated.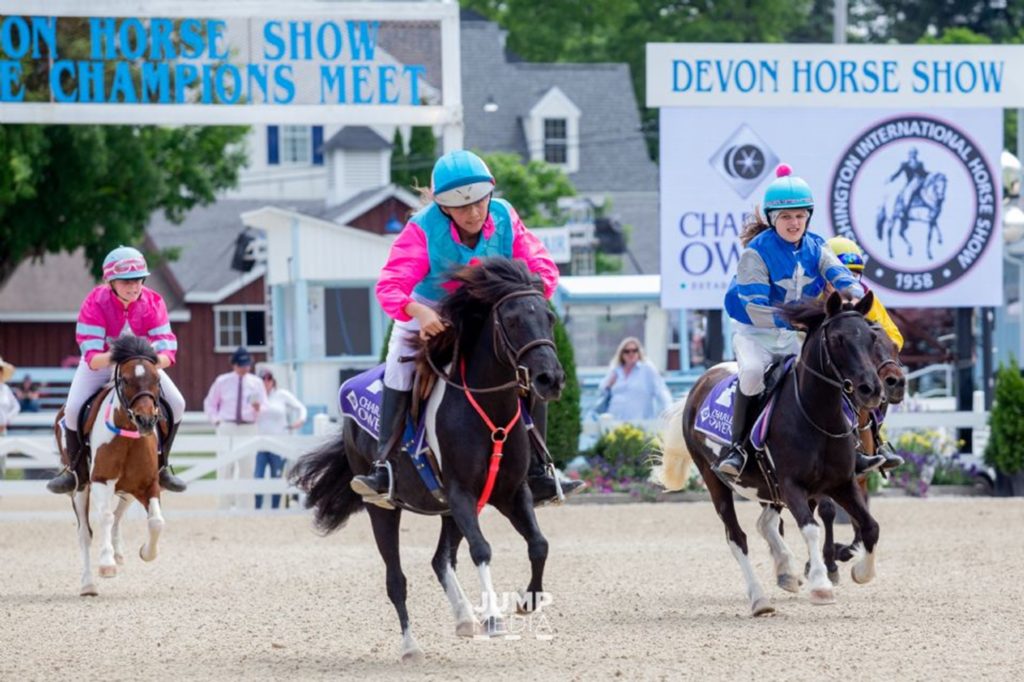 WIHS Shetland Pony Steeplechase
Sunday May 28, 2023
Monday May 29, 2023
And they're off! Pint-sized jockeys and Shetland Ponies will be lining up in the Dixon Oval on Sunday, May 28, and Monday, May 29, for the start of the 2023 WIHS Shetland Pony Steeplechase Championship Series. The Devon Horse Show will once again host the first leg of this special "mini-series," which will culminate at the Washington International Horse Show at Show Place Arena in Upper Marlboro MD, in Fall 2023. The riders and their mounts are schooled and well prepared by U.S. Pony Racing, the exhibition organizer. Come out this Memorial Day weekend and cheer on the junior jockeys and speedy ponies as they take over the Dixon Oval!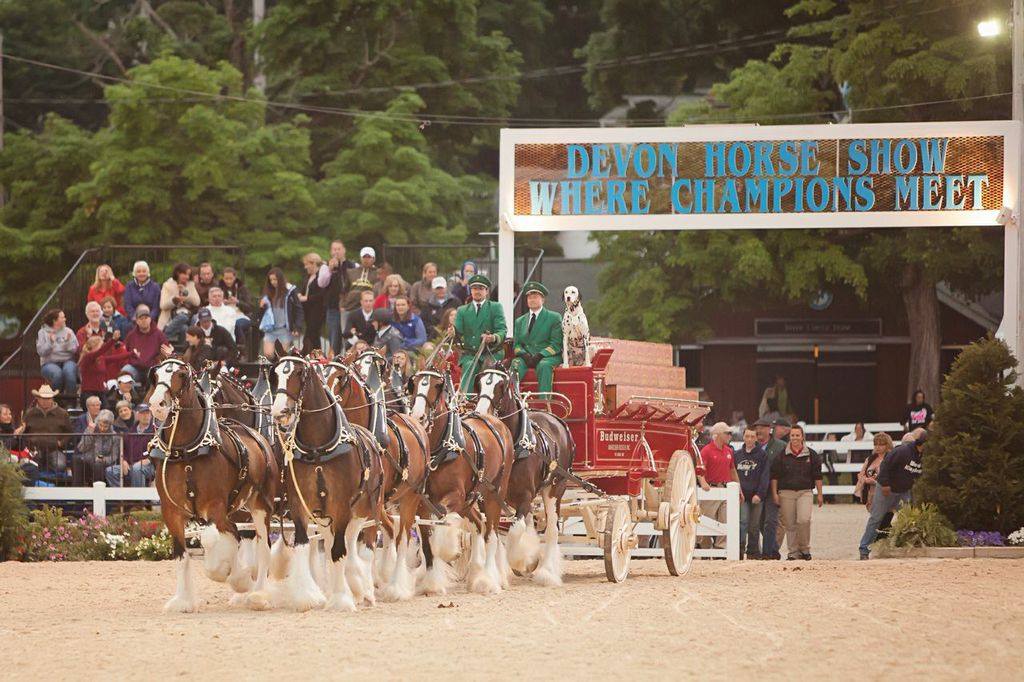 The Budweiser Clydesdales
Thursday June 1, 2023
Friday June 2, 2023
Saturday June 3, 2023
A great American tradition celebrating their 90th Anniversary, the world-famous Budweiser Clydesdales are scheduled to appear again here at Devon. The high stepping Budweiser bays are one of the most recognized corporate symbols on the planet. Most of the horses are bred and raised at Warm Springs Ranch in the rolling hills in the heart of Missouri and only the best graduate to parade all over North America. The wagon and horses combined weight is about 12 tons and they are truly a sight to be seen. The team is on the road 300 days a year and we salute these gentle giants and the outstanding crew that takes care of them. The Budweiser Clydesdales will appear each evening Thursday, June 1st through Saturday, June 3rd after 6:30pm.