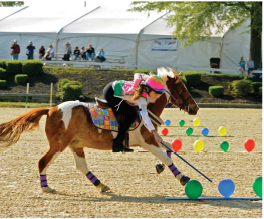 USPC Mounted Games

Mounted Games are an exciting, face-paced event originally the idea of His Royal Highness, Prince Philip, as a way to encourage enthusiasm, participation, and training in younger riders without the need of expensive ponies. A natural draw to all levels of riding abilities, Games provide a fun sport that teaches the basic natural aids, physical coordination, self-confidence, and teamwork skills. It also fosters sportsmanship and the proper care of mounts in new and younger members. Mounted Games competitions are comprised of several relay-style races requiring riders to pick up objects from the ground while remaining in the saddle, weave through a series of poles at high speeds, hand items off to teammates without slowing their ponies, and dunking objects into buckets (sometimes at a gallop!).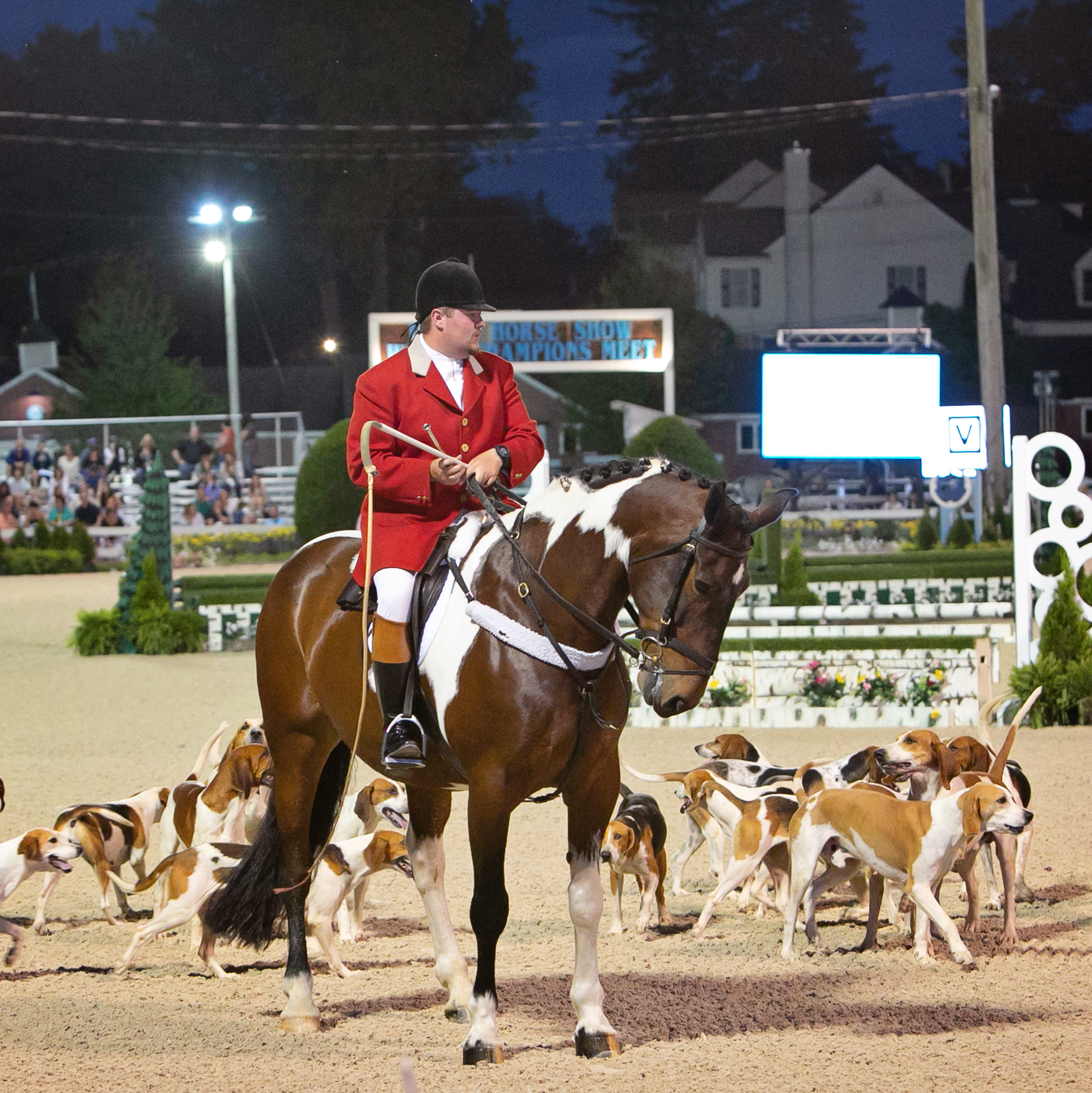 Radnor Hunt Fox Hounds
Saturday May 27, 2023
Foxhunting is the traditional sport of mounted riders chasing wild quarry with a pack of hounds. Founded in 1883, Radnor Hunt is the oldest continuously active foxhunt in the United States. During this exhibition, members of the hunt will demonstrate some of the skills they use out in the hunt field. Navigating a horse through a pack of hounds, dealing with trappy terrain, and riding as a group are all skills you'll see ably demonstrated.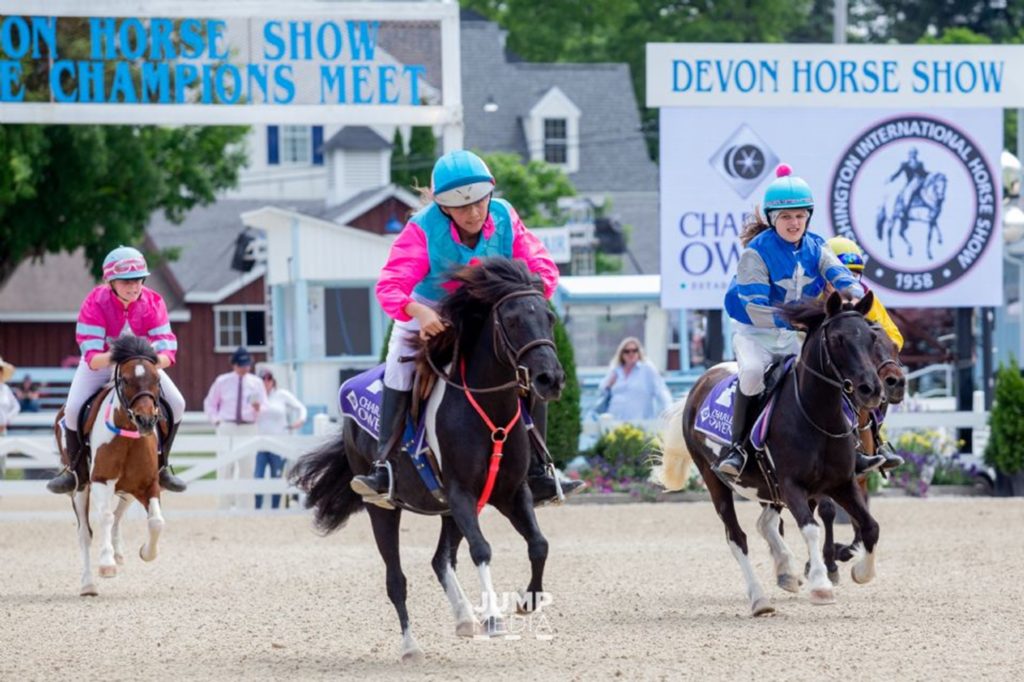 WIHS Shetland Pony Steeplechase
Sunday May 28, 2023
Monday May 29, 2023
And they're off! Pint-sized jockeys and Shetland Ponies will be lining up in the Dixon Oval on Sunday, May 28, and Monday, May 29, for the start of the 2023 WIHS Shetland Pony Steeplechase Championship Series. The Devon Horse Show will once again host the first leg of this special "mini-series," which will culminate at the Washington International Horse Show at Show Place Arena in Upper Marlboro MD, in Fall 2023. The riders and their mounts are schooled and well prepared by U.S. Pony Racing, the exhibition organizer. Come out this Memorial Day weekend and cheer on the junior jockeys and speedy ponies as they take over the Dixon Oval!