The Devon Country Fair is all about traditions! As the philanthropic arm of the Devon Horse Show and Country Fair, this committee has over 120 Chairmen and 2,000 volunteers who come together each year to plan and staff food and merchandise booths alike. It's quite an undertaking!
Much like the Devon Horse Show, the Country Fair has created its own traditions through the years. Generations of families fondly recall memories of selling (and eating) lemon sticks and the famous Devon fudge. Whether it's collecting souvenir pins, scooping ice cream, selling Derby chances, or viewing the Devon skyline from the ferris wheel, the Devon Country Fair has permanently woven itself into the fabric of many on the Main Line. Attending the fair holds a special spot in people's hearts but volunteering at the fair has proven to be a generational identity for many.
We are always looking for new volunteers! If you want to make Devon your tradition, e-mail us at volunteer@devonhorseshow.com to find out more.
Vendors
The Devon Horse Show and Country Fair 2023 vendors will be confirmed and announced in March of 2023. If interested in becoming a vendor, please contact the Devon Country Fair Vendor committee at:
Devon Garden Café
Heathland Hospitality Group, will be the at the Garden Café!  In addition to traditional favorites there are new and exciting menu selections, including rotating daily specials!
Click here for more info!
The Garden Café offers freshly made salads, soups and other entree choices each day. Guests check out the daily menu and then enter to go through the self-serve line to select their lunch or dinner. The Pavilion is reserved for guests of the Garden Café and it's the perfect place to relax and enjoy the people watching! Wine is also available in the gazebo which makes dinner even more special.
Boxholder Catering -Carlino's
Elegant Treats at Devon is a new easy way to bring exciting food options to you with the ease of the internet.
Here's how:
1. Scan the easy QR code with your phone or go to: Elegant Treats at Devon
2. Place items you would like in the shopping carts at the Elegant Treats at Devon website.
3. Indicate the day you would like your order prepared for pickup. (Orders must be placed a minimum of one day in advance of requested pick up date.) Place your order.
4. Items will be ready for pick up, on your requested date, between 4pm-6pm in the online order pickup section of Sips & Bits booth located in Restaurant Row of the Devon Country Fair.
More Info
Tea Cart
While the silver tea service is long gone, iced tea can still be found at the Devon Tea Cart. Delicious tea sandwiches and specialty baked goods remain the must have items. During the show, the Tea Cart is open daily from breakfast through evening.
Food Alley
Devon's famous food alley offers daily tasty treats just steps from all the action. From Bassett's Ice Cream to the famous Devon Special burger and fries combo, there is something to delight everyone. Located in front of the Pavilion, the picnic grove is a perfect place to eat and relax in the shade.
Souvenirs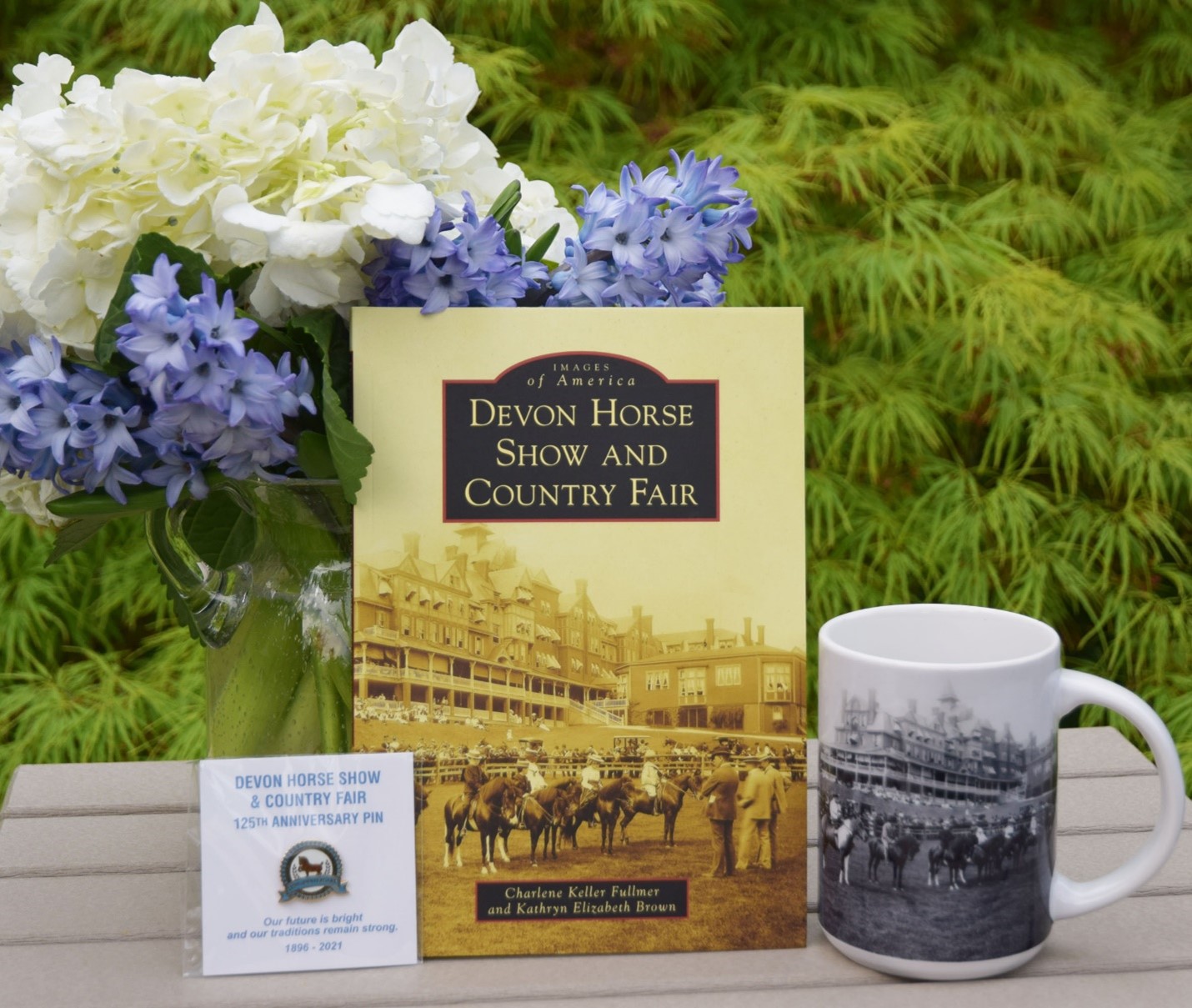 Brenda Carpenter Photography
The Devon Souvenir booth is nothing less than amazing, in fact, it takes several times there to see everything that is offered. As with all booths, Souvenirs is run by volunteers who scour gift shows and apparel retailers all year looking for the newest trends and time honored classics. Traditional baseball caps, sweatshirts and other logoed apparel fly off the shelves. The booth also has expanded into a large selection of home and giftware. Our online Souvenirs Shop is open for business!
The younger set will love the Devon Kids/Future Champions store with everything from plush to gear for the young horse enthusiast.
Check out our link to view special sales throughout 2022 and 2023!
Shop Devon
Art Gallery at Devon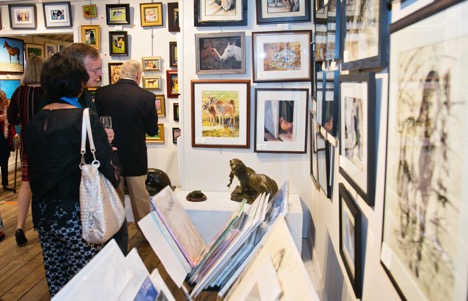 Brenda Carpenter Photography
Since its' beginning in 1999, the Art Gallery has displayed and sold beautiful pieces of art from paintings to sculptures. What many don't realize is that this is a juried art show including over 500 exhibits each year. We welcome you to visit us on-line through our Virtual Gallery!
The night before the Show's official opening, the Art Gallery hosts First Night at Devon, an elegant event for guests to preview and purchase art.
Midway
Brenda Carpenter Photography
Visit us next year for many Devon favorites! From the ferris wheel to the spinning strawberries and the duck pond for the little ones, Devon's Midway is all about providing fun for the kid in everyone.
Information Booth
The Information Booth is the place to go if you need information or assistance. The booth is staffed by long time volunteers who offer friendly assistance and directions. The daily schedule is also posted at Information so you can check on favorite events or classes. Lost and Found is also located in the Information Booth.
Souvenir Program
Another Devon tradition – the Souvenir Program. It's a fun way to watch events and make note of the winners. The Program also offers information about our exhibitors, vendors, volunteers and sponsorship.
Devon Derby
Though we must press pause on our cherished Devon Derby this year, we hope to resume this initiative in 2023!
Please help us thank our community-based vendors for their yearly support of this important undertaking. A special thank you to the Jaguar Land Rover Mainline for their sponsorship of a lease on one of their premium automobiles, as well as the generous donations of the following companies:
D'Anjolell Memorial Homes
Fearless Restaurants
Trek Bicycle
Walter J. Cook Jewelers
The Devon Horse Show and Country Fair looks forward to celebrating its 125th anniversary during the competition in 2022. We welcome you to be a part of our annual historic tradition of community, volunteerism and dedication to our DHSCF mission!!